Wolfgang Amadeus
With Multiple Stallions across the United States, we knew we had to find that special Stallion for Star Lane Farms.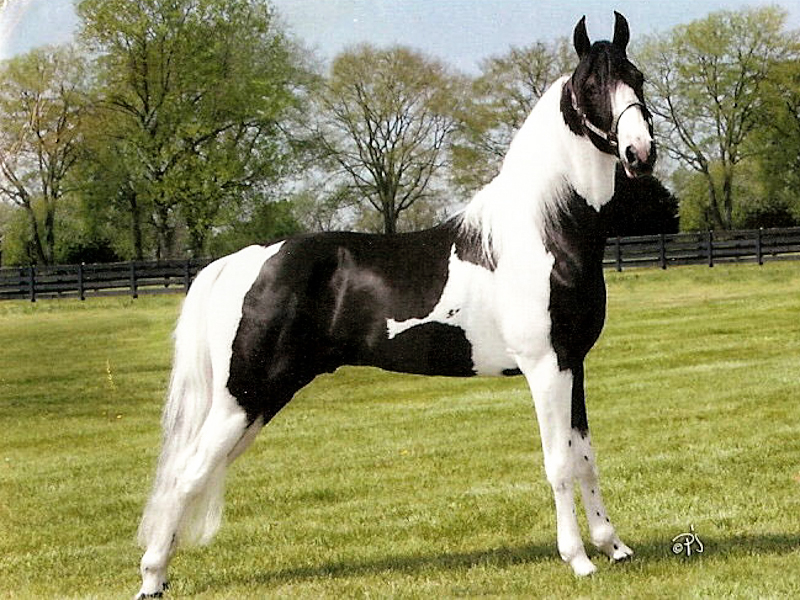 We've aquired Wolfgang Amadeus, a four year old black and white Tobiano that stands 15.3 hands, with a muscular build and an impressive 100% Homozygous Tobiano gene.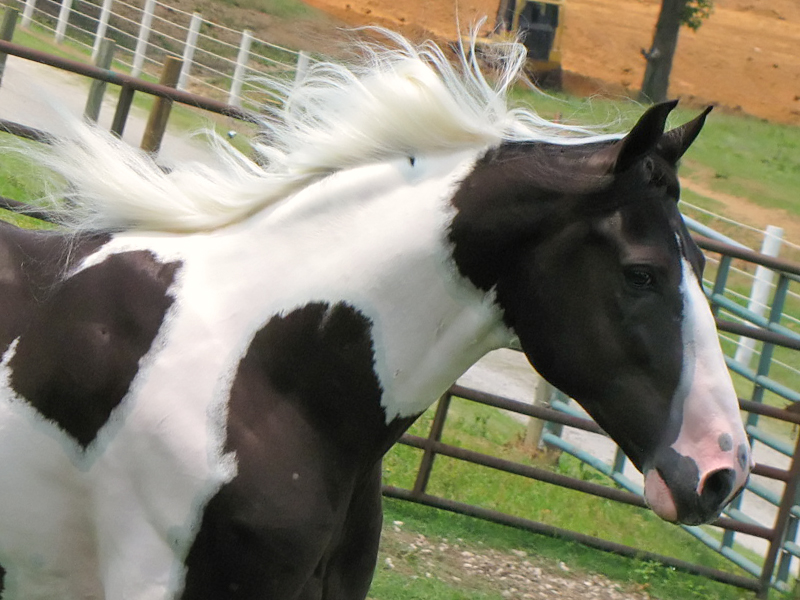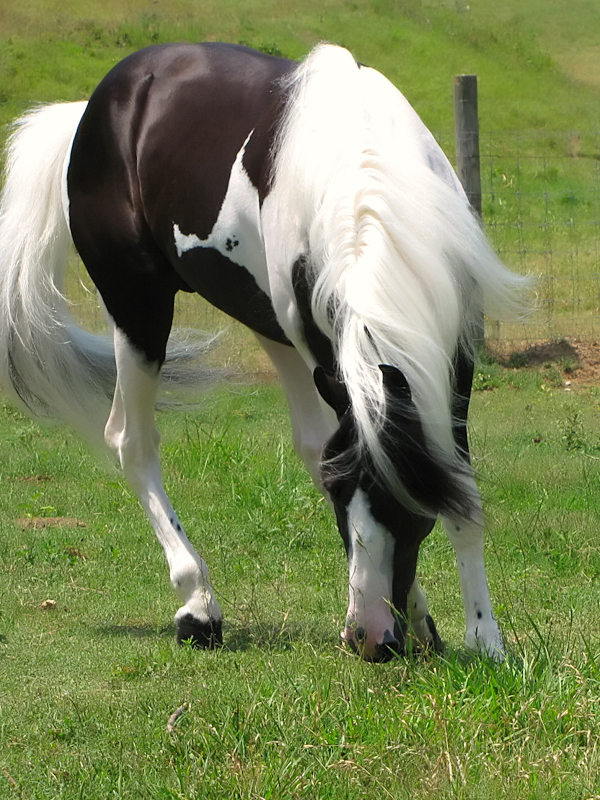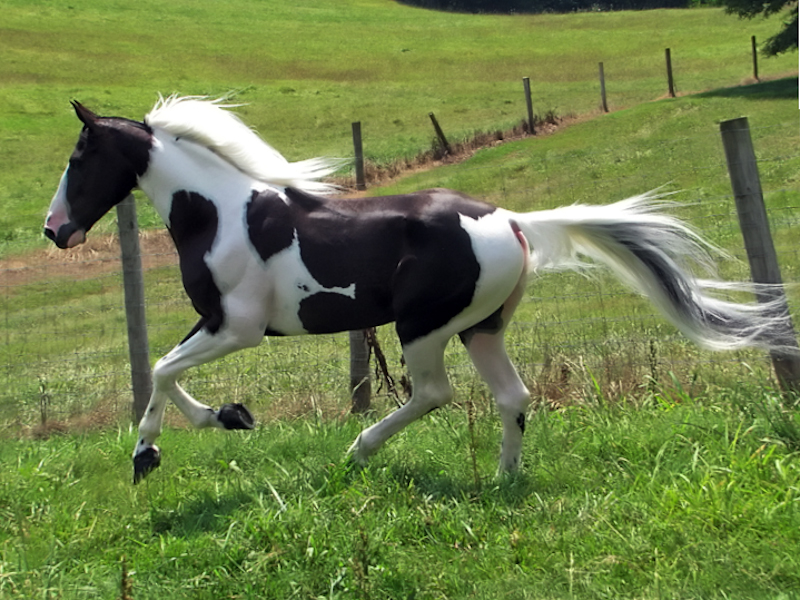 He is a four time Grand Champion model horse with a long over stride and a natural head shake—Wolfgang Amadeus passes these qualities to his offsprings. With a quiet disposition and easy handling, he makes for a great trail horse with a smooth gate, which is suitable for the woods or the Show Ring. Wolfgang Amadeus is registered with TWH, SHEBA, NSSHA, Racking. $ 300.00 Stud Fee To find out more about stud services available for Wolfgang Amadeus contact us.